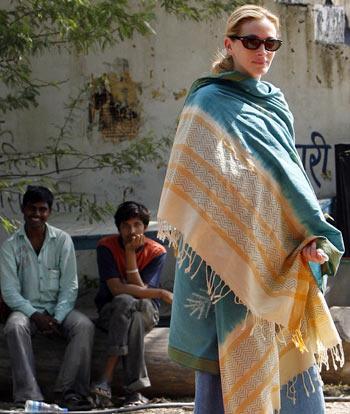 Did you see Julia Roberts on Oprah Monday?
She's such a great actress and seems to be very down to earth and steady-putting her children and husband ahead of her career.
She was talking about the upcoming release of Eat, Pray, Love.
Elizabeth Gilbert's book was such a pleasure to read and reread.
I am anxiously awaiting the movie, which is due to be released sometime in August.
I think it will be the perfect movie to see with a couple of girlfriends.
I also think it might be one of those DVDs that I will want to have in my collection to watch whenever the mood hits.
I love when Elizabeth was visiting Lucca, Italy and describes the figs...
..."But it's not just the meat that's wonderful in Lucca; it's the chestnuts, the peaches, the tumbling displays of figs, dear God, the figs..."