~On my wish list~
Do you love hats? I think women either love hats or really dislike them.
Which are you? And if you love hats...do you wear them? I ask because I have a good friend that loves hats. However, she doesn't think that they are becoming on her- so she just collects gorgeous hats and hangs them on a wall. Here is part of my collection... and I do wear them.

~My everyday Bucket~


~ A favorite Bowler~
I'm a gal that wears many hats... quite literally, I love hats. I have a vast collection and we are quickly approaching the season in which I get to wear my hats!
~*~

This traditional Bowler is a favorite. It's a little more formal than some of my hats and adds a bit of a masculine touch to any outfit.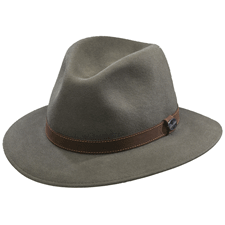 ~Fedora~
Or at least that's what I call this one. It had a sort of western vibe to it and looks great with 'cow-girl' boots.
~Everyday Bucket~
This is the hat that gets the most year-round use. Not very glamorous, but very functional. Perfect for a quick run to the market when having a bad hair day, or when there is a sudden down-pour.
~The Barbour~
This one is perfect for rain, sleet, snow~ but not so much for cold, cold weather.