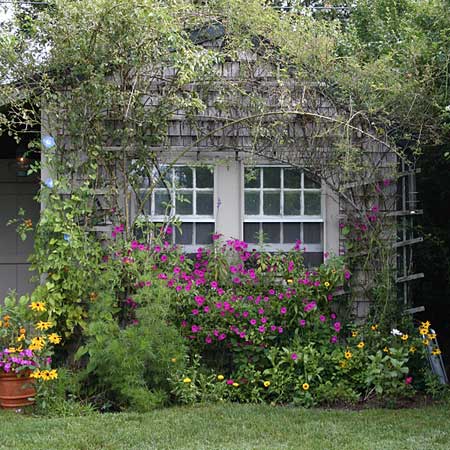 ~This Old House image~
The saying goes- "April showers bring May flowers"... So we are hoping that this May will bring
an abundance of spring flowering plants, budded trees and some lovely flowering bulbs our way.
Here in the northeast we have had our fair share of rainy days and evenings. We always hope that this will contribute to a quick greening of the lawns and perhaps the flowering bulbs will appear a little earlier. We are ever so hopeful.
After several days of rain, it is such a beautiful sight to look at the hills and see a light haze of fresh, green buds on the trees. The Robins have started singing their early morning wake-up calls and there is definitely a warmth to the breeze coming in off the lake across the road.
The pups out for casual walk stand still with their noses upright toward the sky- still and silent. They certainly sense the change and are eager to spend more time outside - sniffing out the new growth of spring. I think she is near~ perhaps just around the corner.